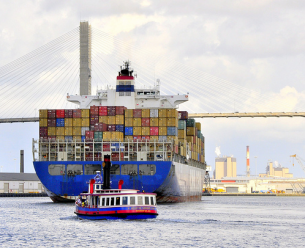 Welcome home.
In the world of international trade, one can feel adrift on the sea. Lost without direction with nowhere to turn.
There are deadlines to be met. Shipments to be delivered. Problems to be solved. And clients to be satisfied. It's enough to make one feel alone in the world.
At the John S. James Co., we help you find peace of mind. We understand the realities of logistics, the pressures of business and the desire to succeed in all we do. More importantly, we treat your customers like our customers – because they are. With over 70 years' experience, we know what it takes to build lasting relationships that make us all stronger.
The John S. James Co., we treat you like family. Welcome home.